General Information about Karpathos Island
29 July 2020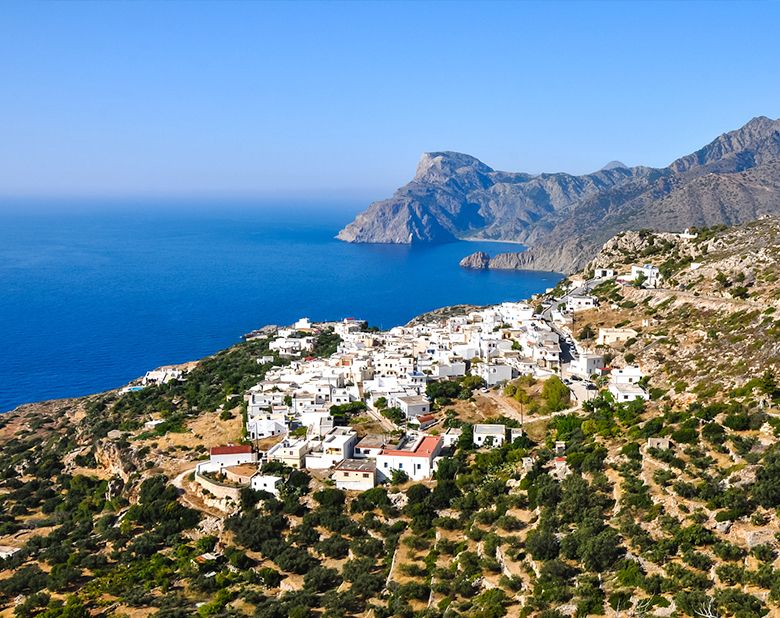 Karpathos, the second largest island of the Dodecanese after Rhodes, lies to the southwest of Rhodes and very close to the islands of Kassos and Crete. The craggy, yet lush island, is dominated by high mountain peaks. Its top attractions are the traditional settlements, the archaeological sites and the enchanting beaches with their crystal clear waters. Across the coastline you will find both small and large beaches, some easily accessible and others more secluded.
The island of Karpathos is accessible by boat or plane all year round. There are two ports in Karpathos, Diafani in the north of the island and Karpathos or Pigadia in the south. The modern international airport (AOK) connects the island with Athens, Thessaloniki, Rhodes, and Crete, as well as with many overseas countries (with charter flights in spring and summer).
Despite its wild beauty, its traditional and somewhat primal character, and its magnificent secluded beaches, Karpathos has yet to be discovered by mass visitors, thus it boasts an unspoiled landscape and an exotic ambiance.
Karpathos insists on keeping the traditions and authenticity of its villages alive, more than any other Aegean island. Therefore, it is an ideal destination for those who want to get to know the traditional way of life of the place and have fun with the islanders at local festivals. A visit to the village of Olympus, where women still get dressed in their traditional local costumes, reveals the faith of the locals in tradition.
Despite its rocky terrain, Karpathos boasts a large variety of herbs and is a true heaven for a large number of animals and plants. The dense and wonderful pine forest of central Karpathos, especially in the area of Pyles - Mesochori - Spoa, appeals to locals and visitors alike. And, of course, vineyards, olive trees and fruit trees complete the flora of this incredible island.